 OPERATION AND RESEARCH INTO PERFORMANCE
Based at the Technoparc of the 24 Hours, at the doors of the Le Mans circuit, OAK Racing is a racing team specialised in endurance that has managed, since 2008, to establish itself as a reference amongst private teams.
The team has competed with success in different endurance championships around the world, namely getting a 1-2 victory in LM P2 in the 24 Hours of Le Mans and in the FIA Endurance Trophy in 2013, and the 2013 and 2014 titles in the Asian Le Mans Series
Since 2014, the team has put their experience and knowledge, white label, of competition on offer to other teams by offering all the operating services linked to motorsports.
In 2015, OAK Racing supported G-Drive Racing, who went on to win the LM P2 title in FIA WEC. In 2016, OAK Racing is supporting Tequila Patron ESM who has taken two incredible wins: the 24 Hours of Daytona and the 12 Hours of Sebring.
These results testify to the professionalism and expertise of the team.
A leading team which fights at the front, OAK Racing also upholds the tradition which makes endurance a category dear to gentlemen drivers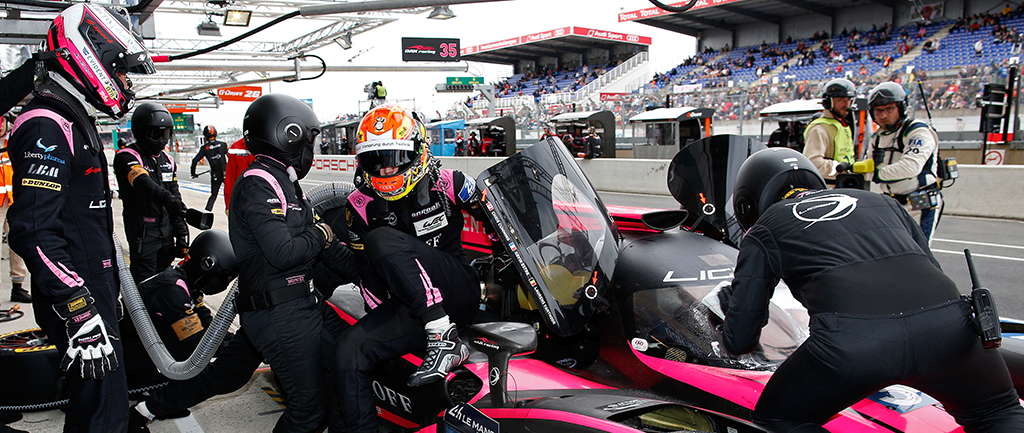 1-2 victory at the 24H of Le Mans in 2013
times champion in the Asian Le Mans Series
participations in the 24 Hours of Le Mans
world champion title in LM P2
podiums at the 24 Hours of Le Mans