 PEDAGOGICAL DESIGN AND BESPOKE TRAINING IN THE AUTOMOTIVE DOMAIN
Since 1977, pedagogy has been at the core of Ecodime's activities.
With more than 250 000 people following its training programmes every year, Ecodime is one of the principal leaders in the field of training in the automotive sector.
Ecodime is based in the Parisian region and can intervene in 15 countries.
Ecodime's job is to advise and accompany its clients in the search for, and the implementation of, solutions whose added value can be measured by their enhanced economic performance.
The Ecodime teams design and run training modules using double expertise:
In-depth knowledge of the automotive sector and its jobs
In-depth knowledge of behavioural sciences and pedagogy
Ecodime proposes the design of the course and pedagogical content as well as multi-channel distribution of the latter.
Its added value consists of combining the creativeness of innovative concepts with the rigour of project management that ensure the quality of the services over the process as a whole as well as respecting the deadlines.
Ecodime is referenced DATADOCK and since 2003 it has had an ISO 9001 certification – a guarantee of quality.
Historically speaking, Ecodime has specialised in technical training aimed at automotive networks. It has enlarged its field of competences and today offers its clients a wide range of training courses.
The content and pedagogical courses are designed and made to measure to answer with precision the context and to fulfil the objectives of each client: they are broken down into several themes:
Training for jobs in the composites industry
After-sales techniques training
After-sales services training
Sales training
Management training
New product training
Regulations and certification training
Training courses can be face-to-face or at a distance, one-offs or annualised.
Training sessions can be given in the centres managed by Ecodime or at the client's premises. Individual accompaniment can be organised on the site for the sales and after-sales networks.
In the context of distance training, Ecodime provides different distribution tools like tablet and Smartphone applications, virtual classes, e-learning, etc.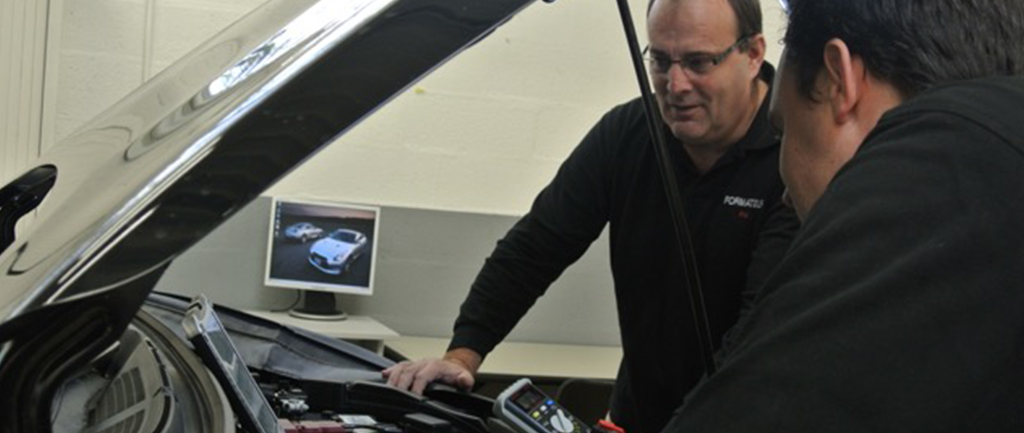 number of training courses given
people trained (per year)
overall satisfaction of the interns