 COMPOSITE INDUSTRY
HP Composites is an Italian company, created in 2010 in the region of Le Marche in Ascoli Piceno, a region historically oriented towards the carbon fibre industry.
The main activities of HP Composites are the design, prototyping and fabrication of structural elements out of carbon-fibre based composite materials. HP Composites is mainly involved in the automotive sector, more specifically in motorsports.
In the space of a few years, HP Composites has developed, thanks to very skilled personnel, a high quality offer that allows them to position themselves as a key player alongside leading names in motorsport and also with prestigious manufacturers. HP Composites is today ready to offer their clients 'turnkey' projects, from the conception (calculations, simulation, design) to the fabrication of the finished product as standard.
With this know-how and its reputation, HP Composites is able to meet the requirements of other sectors, such as the aeronautic, nautical and interior design sectors.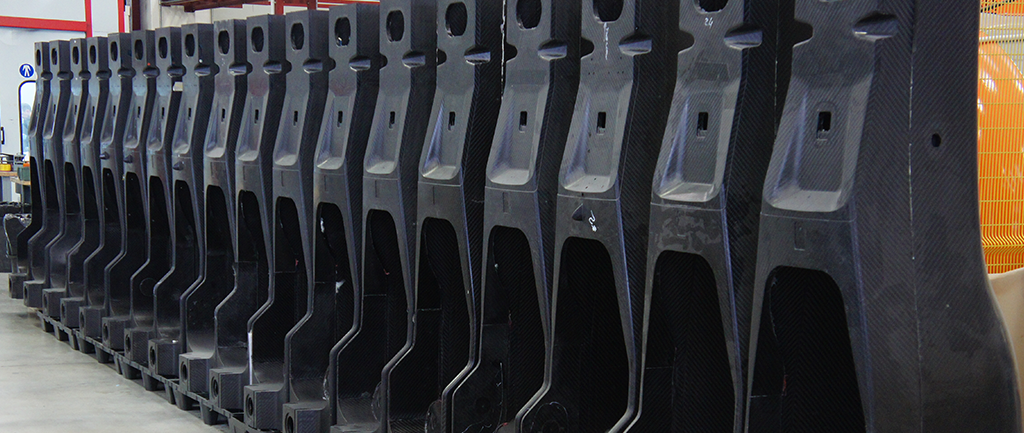 engineers and technicians
of carbon fibre used per year