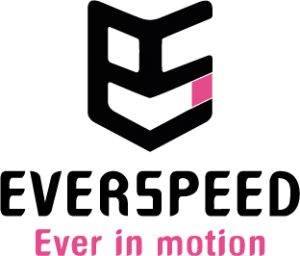 OUR VALUES AND OUR INVOLVEMENT DEFINE THE QUALITY OF OUR SERVICES
Our values are written in the genetic code of our companies. They express themselves in the daily lives of all our teams.
Passion & Entrepreneurship
Our companies come together around common passions in jobs that concern people, emotions, sensations, and speed. The enterprising spirit around these passions is always stimulated. Today, it is still the engine of a group that is built above all on the trust of the individuals and their talents.
The ability to listen and open-mindedness 
Respecting and listening to our clients, understanding their cultures and needs, opening ourselves to others and enriching ourselves through differences are also requirements to meet the varied aspirations of our clients and companies. A requirement that is inseparable from our jobs, our teams and our missions.
Engagement & Responsibility
Whether it's for innovating or undertaking, Everspeed has always done it with responsibility. Our companies make sure their products are efficient, secure and safe.
Team spirit
The group, thanks to the different trades it gathers together, develops and reinforces the different competencies of each company. The companies support and enrich each other. Making and perpetuating this team spirit throughout the heart of our companies has created synergies that benefit our clients.
Ambition & Innovation
Everspeed's ambition is to continue to grow and to establish itself as a leader and benchmark of all movement on the world stage. The constant research of performance makes innovation unavoidable. Our companies are constantly pushing the boundaries of knowledge, to open new paths so as to create products that are truly different, that stand out. To always stay one step ahead.

Our commitments create our culture, build our reputation and motivate all the collaborators of the companies of the Everspeed group.
Professionalism
Our teams, made up of skilled professionals, strive to put everything in order to complete the tasks that they have been set. Our experience allows us to fulfil the needs of our clients and to advise them on their projects.
Confidentiality
It is a key feature of every project. We engage ourselves to respect the confidentiality of our clients' information both inside and outside. The different companies of the group function autonomously and can be fully sealed from each other.
Transparency
We commit ourselves to keep you informed of the different stages of development of your project. Depending on our activities, we create regular reports for all of our clients.