 CREATION OF ORIGINAL EVENTS NAMELY LINKED TO MOTORSPORT
Our commercial team relies on many tools with the inestimable potential that the companies of the Everspeed group put at their disposal.
The different activities of our companies, namely those linked to motorsports, allow us to create original events, made to measure, which fulfil your needs and expectations, and which will also surprise you.
Our experience and professionalism are a guarantee of quality for the success of your events and incentives.
There are countless options, adaptable and scalable to your desires, with the possibility to stay and hold a reception in a listed castle at the heart of the 24 Hours of Le Mans. Here are a few examples:
Driving course, with the OAK Racing Endurance Experience:
Take your place in the driver's seat to discover the sensations that an endurance racer feels and the sensation of driving a prototype by sharing with the OAK Racing team the values of endurance and the legendary 24 Hours of Le Mans.
Factory tours, go the behind the scenes of motorsports:
Discover the activities of the sport-prototype manufacturer Onroak Automotive and of the OAK Racing endurance team at the heart of the workshops in the Le Mans Technoparc.
VIP reception at the 24 Hours of Le Mans:
Go behind the scenes of this legendary race and experience a unique human and sporting adventure, rich in emotions and sensations, at the heart of the paddock as a VIP spectator, all the while being able to enjoy lodging and exceptional services in a classified castle situated at the heart of the 24 Hours of Le Mans circuit.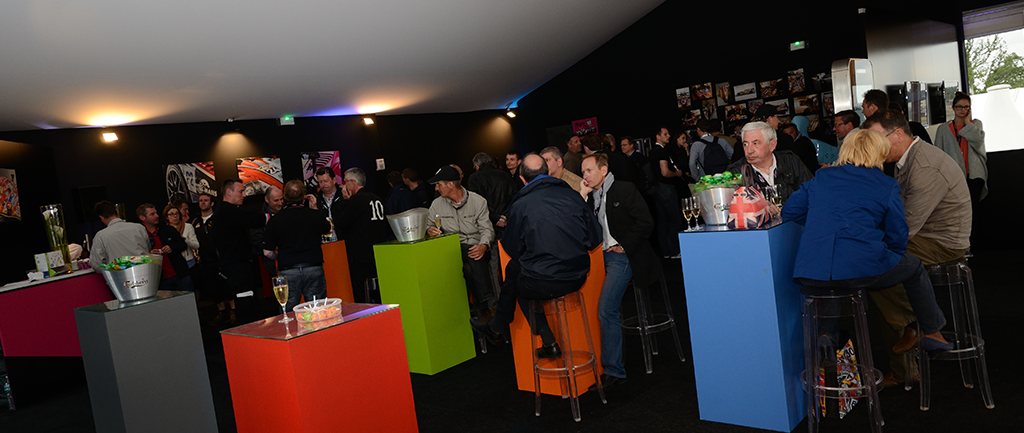 client companies at the 24 Hours of Le Mans in 2015
OREE (OAK Racing Endurance Experience) interns
guests at the 24 Hours of Le Mans since 2008
reception areas at the 24H of Le Mans
volunteers per year for the 24 Hours of Le Mans
24 Hours of Le Mans organised