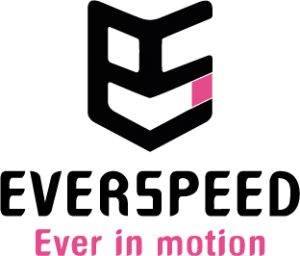 360° INVOLVEMENT AND EXPERTISE
The Everspeed group has been built up over the last ten years. Enriched with the talent of more than 600 people, it comprises a dozen companies, experts in their fields and positioned along the automotive production line and of the surrounding activities.
From the conception of a racing car to its build, via professional training or managing multimedia content, the companies of the Everspeed group brings 360° involvement and expertise.
Its companies are able to offer a group of complementary offers, customised and specialised in the industry and services linked to the automotive and competitive world. They also benefit from valuable synergies.
Everspeed offers its range of services and products on an international level and has many foreign clients. Its companies are based in France, Italy, the USA and in Asia.
They are divided into four pillars of activities:
• Everspeed Learning offers training for the different jobs in the automotive, aeronautic and industrial sectors, very specific technological sectors. Their bespoke deliveries meet the most demanding requests.
Ecodime – Ecodime Italia & TCA
• Everspeed Composites regroups the activities of the group who are experts in the field of composites: research, development, prototyping, design and production of parts in composite materials.
HP Composites Italy – HP Composites France
• Everspeed Motorsport unites the companies of the group specialised in motorsports and motor-based hobbies with automotive passion and research for performance as common denominators.
Ligier Automotive – Mygale  – AOTech – Marcassus Sport – Les Deux Arbres
• Everspeed Connection offers a variety of services combining technology, innovation, expertise and passion to highlight and share great human, sporting and artistic adventures.
DPPI Images
chassis produced since 2010 by HP Composites
photos taken by DPPI Images
training courses available in 12 languages
hours of training on different themes by Ecodime
guests at the 24 Hours of Le Mans since 2008